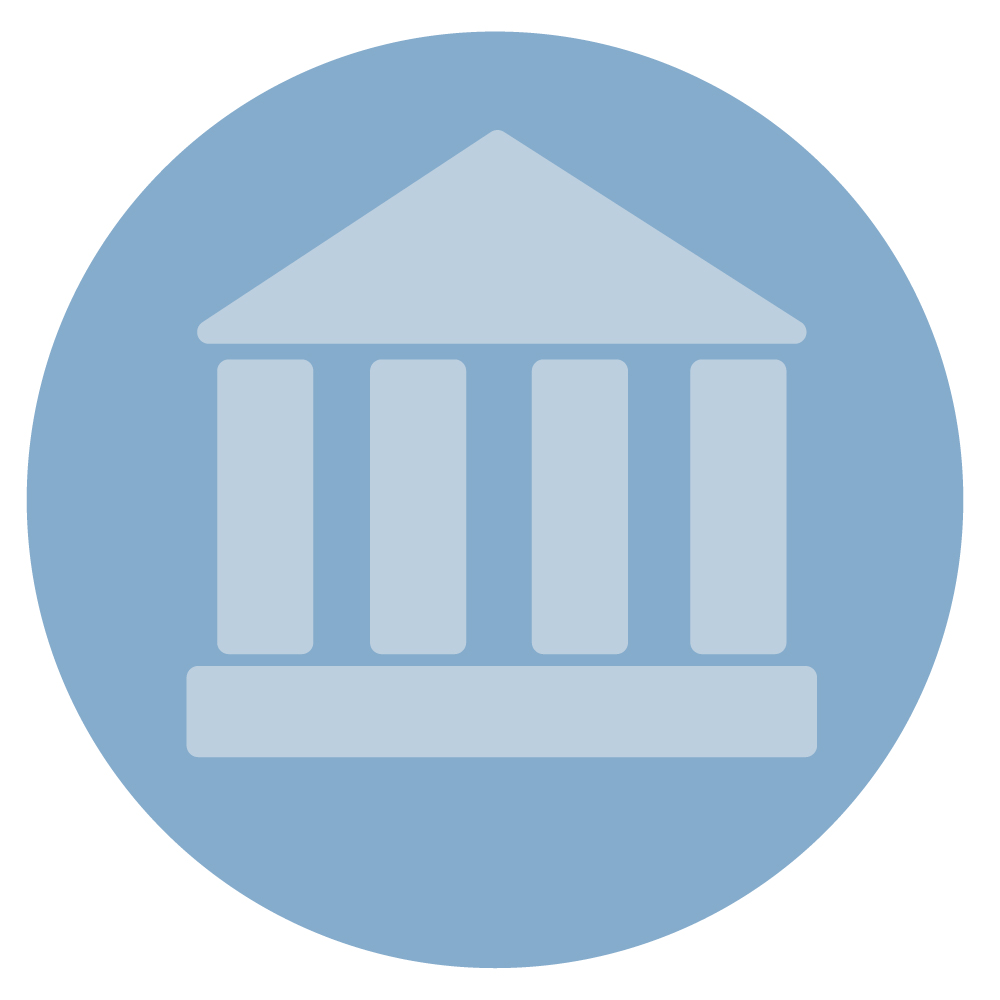 We offer a variety of workshops from Job Search to Work Life Success. Here is a partial list of our workshop clients:
Florida International University / Palm Beach State College / Broward State College / Lynn University / Florida Atlantic University / Parkland, FL Women's Club / Parkland, FL Library / Boca Raton, FL Community Center / Ocean Springs, MS Library
Contact us to schedule a workshop.
---
Our Workshop Offerings
College Student Organization
---
Workshop Offerings:
Job Search That Works (4 hours):
Strategic job search techniques from a corporate recruiter's view. This intensive workshop tackles the biggest issue in today's economy – navigating a competitive job market. We know how managers & recruiters think. We share our years of experience in corporate staffing.
There are jobs out there! Tap into the hidden job market.
How to navigate the world of on-line recruiting systems.
How to get your resume read.
How to network your way into a company.
Get and ace the interview.
Discover powerful marketing tools that work.
Take away sample resumes, cover letters, useful resources.
Get answers to your specific job search questions.
This is ideal for new college graduates, those re-entering the workforce, jobs changers, or those who have been searching and can't find a job.
Have questions? Contact us for more information. All Workshops are priced upon request.
---
Career Exploration (2 hours):
An intensive workshop for high school and college students interested in learning how to evaluate skills and interests to make educated decisions on fields of study and career choices.  We introduce our 360 Career Assessment, specific tools and practical advice to assist in the discovery process. Some of the topics covered are:
Make educated career decisions.

Evaluate your talents, skills, interests, work life preferences.
Discover opportunities, income potential and networking resources.

How to use internships, mentoring and job shadowing.  
Make the most of campus resources.  
How to use campus job fairs to explore career choices.
Make the most of an informational interview.  
How to productively use the internet as a career exploration tool.
Transferable skills: What they are and why you need them.
Have questions? Contact us for more information. All Workshops are priced upon request.
---
"It was a pleasure having you speak at our event.  We really enjoy seeing a true professional like yourself share her knowledge and experience with our students.  In fact, after the event was over, I spoke with students and they said they really appreciate the fact that they were able to learn many new things regarding table etiquette, dress code for interviews and general protocol.  Of course, the event would not have been wonderful without your amazing presentation and communication skills."
 - College of Business, Florida International University, Miami, FL
"Our students feel much more confident about attending our Career Fair now!  Here are comments from attendees of "Job Search" and "Networking Your Way to a Job" workshops: "Very helpful and interesting.  Great timing!  I would have liked a copy of your slides.", "I got to learn what was important.", "This session was definitely beneficial.", "It has been a helpful workshop guiding on how and what to do while applying."  We are so grateful to both of you for sharing your time and expertise with our students. I am sure it will make a difference in their lives, starting tomorrow!"
 - Career Center Director, Lynn University
"I can see why you are appealing to teens and adults alike. You have a great deal of knowledge and a sense of humility which translates to a great deal of wisdom. Your willingness to share your expertise is a delightful recipe which keeps your audience fully engaged."
 - Terri, Business Administration, Palm Beach State College
"Your previous seminar helped our students learn how they should conduct themselves at social events, whether in business or in their personal lives.  The material gave them access to the essential knowledge that is not taught in the classroom, but is such a necessity, and in this day and age, absolutely necessary for professional growth."
 - Professional Business Program, Florida International University, Miami, FL
"Carol is highly professional and is extremely knowledgeable of her subject matter. Carol has spoken to large groups of students and keeps them engaged the entire time. She is very successful at getting her message across. If you need a speaker or consultant to learn the latest on careers, professional etiquette, employer recruiting and how to get a job then Carol is the best choice!"
 - Courtney Trzcinski, Career Services Director, Palm Beach State College
---
Landing Your First Job (2 hours):
We cover essential elements needed to enter the workforce – whether it is an internship, summer job, cooperative education position or first career job. 
We show you how to:
Effectively utilize career services and campus resources.
Develop a resume & cover letter.
Navigate and stand out in college job fairs.
Start a professional network.
Keep social media from high-jacking your job search and career.
Job search.
Common workplace mistakes and how to remedy them.
Turn internships into a job.
Ace the interview.
Dress for success
Have questions? Contact us for more information. All Workshops are priced upon request.
---
Job Fair Prep (2 hours):
Job fairs are one of the most valuable campus resources. We show you how to make the most of this unique opportunity. We share our years of first-hand experience setting up job fairs on campuses throughout the country. Get inside information on what the employer is looking for in a candidate.  Here's what we cover:
What you should know and what recruiters don't want you to know about job fairs.
Making the most of pre-interview and information sessions.
Define your reasons for attending before you go.
Job Fair Tool Kit: What to bring so you can market yourself effectively.
THE most powerful tool you can bring to the fair.  Hint: It's smaller than your hand!  
Making yourself memorable: How to stand out in the crowd.
The best questions to ask the employer.
What to wear.
Have questions? Contact us for more information. All Workshops are priced upon request.
---
Using Linkedin & Social Media to Energize Your Job Search (2 hours):
Social media is essential in the job search process.  We show you how your internet presence and use of social media can give your job search forward momentum – if utilized productively!  This workshop is packed with demonstrations and hand-outs. We cover the following:
Components of your online personal brand
Developing the ultimate LinkedIn Profile
How employers find you on LinkedIn and other social media platforms.
How to jump start your professional network using social media.
Creating a positive Google search
Most common email and texting mistakes
A perfect Youtube "pitch"
How Blog spots can complement your digital profile.

This workshop can be modified to offer 2 hours dedicated to Linkedin Profile building.
Have questions? Contact us for more information. All Workshops are priced upon request.
---
Professional Etiquette (2 hours):
Build confidence in every social and professional setting. Emphasis is on proper meal conduct and professional networking. This workshop can be conducted with or without a meal.
How to conduct yourself at: sit-down dinners, receptions, buffets.
The power of effective communication and being a good conversationalist
How to be an attentive listener.
Your responsibility as a guest and how to follow a host
The art of the written "Thank You"
Winning networking skills that work in all business & social settings
Dress & grooming for success in interviews, professional & social settings
Have questions? Contact us for more information. All Workshops are priced upon request.
---
"Thank you for a wonderful Etiquette workshop.  All the information you shared is truly essential.  Really appreciate your professionalism but you are also very personable and engaging."
 - Professor of Hospitality Management, Lynn University
"I really appreciate all the time you put into making the Etiquette Workshop a success. You were really able to engage the kids."
 - Career Center Director, Palm Beach State College
"We have hired Carol to conduct several career development workshops for students at our college, including "Professional Development and Etiquette". She is absolutely knowledgeable in her area of expertise and is able to communicate to students in a way that conveys both a sense of ease and confidence. Most importantly, student evaluations from her sessions are ALWAYS overwhelmingly positive."
 - Tracy Joinson, Coordinator, Career Center, Palm Beach State College
"Your Etiquette Program was simply wonderful and I have to admit that I learned some things! I find you to be a unique combination of classy and cool."
 - Career Center Director, Lynn University
---
How to Turn an Internship into a Job (2 hours)
CareerZing.com Co-creator, Benton Howie, developed the Siemens US and international internship programs. He knows first-hand how to succeed in an internship and has mentored scores of interns over the years, many of whom still seek his advice well into their careers. Here's  what we cover:
What an internship is...and isn't
What employers look for in an intern and future employee
Avoiding first day jitters!  What happens the first day on the job?
7 top hiring complaints – from real managers
Communication etiquette: Email, cell phone, meetings
Teaming essentials and how to turn co-workers into career champions 
How to stand out and be remembered and valued
Corporate hierarchy: Learn the #1 thing bosses hate the most
How to be proactive
What to wear
How a business is structured: Organizational conflicts and competition
Dealing with discrimination, sexual harassment and hostile work environments
Ethics in the workplace
Managing your cyber image
The pitfalls of too much after-hours fun
Identifying a mentor and being a great mentee
Maintaining network contacts established on the job
The top 10 things that de-rail your chances of turning an internship into a job offer
Have questions? Contact us for a FREE consultation.
---
College Student Organizations...
Real-Time Career and Job Search Q&A
Include us in your next meeting to answer your career questions.  We are available locally OR virtually (Skype, Live Internet Chat). 
Have questions? Contact us for more information. All Workshops are priced upon request.
---
Onsite Workshops:
Do you want to give your organization members a competitive edge? We are available for onsite workshops on a variety of topics that prepare you for success in job search and work life. See our Workshop Catalog or contact us for custom programs.
Have questions? Contact us for more information. All Workshops are priced upon request.
---