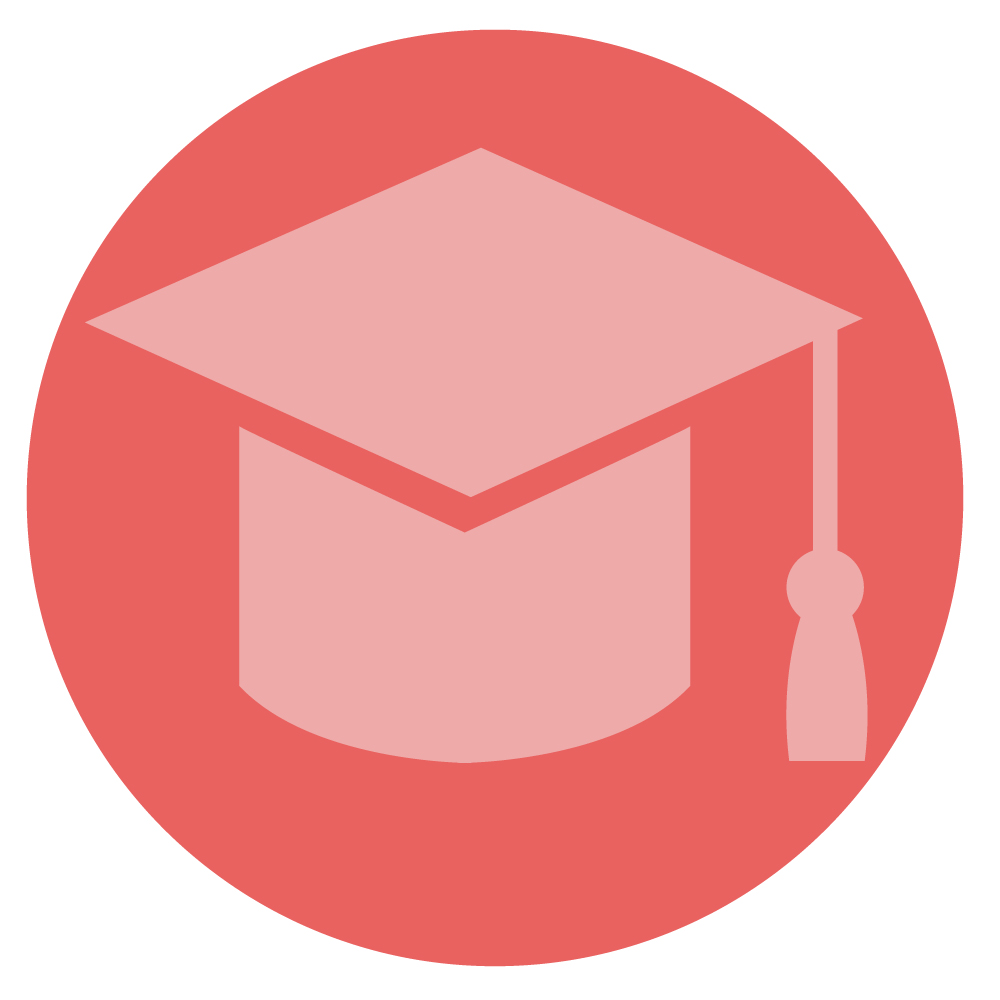 We've had success with students from colleges and universities all over the world. Here is a partial list:
MIT / Yale / Harvard / Georgia Tech / University of Florida / Cambridge University / Florida State University / California Institute of Technology / UNC (Chapel Hill) / University of Pennsylvania / Embry Riddle / University of Miami / SUNY Binghamton / Virginia Tech / Lynn University / Palm Beach and Broward County State Colleges / Florida International University / University of Mississippi  / Mississippi State University / Ohio University / University of Southern Mississippi / University of South Alabama / University of Connecticut / Wharton School of Business / Nova University / Boston University / Pratt Institute / National Technology University of Ukraine / Ohio State University
---
---
Career Exploration:
Career exploration can be overwhelming. This program simplifies the process and gives students organizational tools to make it manageable. We show you how to:
Make educated career decisions.
Evaluate your talents, skills, interests, work life preferences.
Discover opportunities, income potential and networking resources.
Use internships, mentoring and job shadowing to solidify a career choice.  
Make the most of campus resources.  
Use campus job fairs to explore career choices.
Make the most of an informational interview.  
Productively use the internet as a career exploration tool.
Develop transferable skills: What they are and why you need them.
Get started by completing our Career Exploration Questionnaire.
Program Price: $250 (Total consulting time: 3 hours)
Have questions? Contact us for a FREE consultation.
---
Resume & Cover Letters:
We've spent hundreds of days, nights and weekends poring over resumes & cover letters to find the best job candidates. Recruiters spend less than 20 seconds on a resume. We were those recruiters.  Bottom line: We know how to get your resume & cover letter the attention it deserves. We work with you to develop a resume & cover letter that will help get you the interview.
Price: $100 - $250
Have questions? Contact us for a FREE consultation.
---
"I really appreciate your help! I went to the career fair and used a lot of tricks you gave us! You are very good at what you are doing!" - 
Sophie, Graduate Student at Lynn University
"Benton and Carol are experienced professionals who have been on the hiring side of the equation. With their help I landed a great first job!"
 - Georgia Tech Graduate (Civil Engineering) and recent hire at Bechtel
"Carol Horner at Career Zing really helped me put together a solid resume with what I had to offer." 
- Sport Management, FSU
"I received great advice on how to construct a functional resume! Thank you so much for helping me express my passion on paper!" - Biology/Business at University of Pennsylvania's Wharton School of Business
---
Landing Internships and Your First Career Job:
Don't boomerang home after graduation. Make college count!  Getting those important internships and graduating with a job offer to start your career takes time, skill, knowledge, perseverance AND our expertise. We help you prepare for the job market well before graduation. We show you how to:
Effectively utilize career services and campus resources.
Develop a resume & cover letter.
Navigate and stand out in college job fairs.
Develop your "elevator speech" and start a professional network.
Keep social media from high-jacking your job search and career.
Search for an internship and/or first career job.
Turn internships into a job.
Ace the interview.
Get ready to apply to a specific job?  We coach you through the application, the interview and offer negotiations.  
We offer this service two different ways:
Price: Situational consulting available at $100/hour
Package Price: $500/month.  Semester and Academic year engagements are also available. 
We help you gain and maintain momentum to actively pursue a successful outcome - employment upon graduation! Technology enables us to work with students all over the world! We are available for the student or parent via face-to-face, video conference, telephone, text or email.
Have questions? Contact us for a FREE consultation.
---
"I met with Carol Horner in person to discuss possible career fits for me, and she helped steer me towards the industry in which I will soon be working. Throughout the application and interview process, Mrs. Horner and Mr. Benton Howie made themselves available to answer questions and give advice, and helped me make professional decisions when I was unsure how to proceed with an opportunity. After a short time, I landed the job I wanted!"  - Mathematics major, MIT
"Before I met Carol & Benton, I was unsure of what type of career I wanted and what steps I should take to make it happen. Not only did they work with me to narrow down the perfect career path that combines my skills and interests with my goals, but over two years, they clearly outlined steps and helped me create a resume and cover letter, land a great internship and eventually land the job I ultimately wanted. I was hesitant to work with Carol & Benton because I was convinced I could handle this on my own, but working with them was the best decision I could have made. They helped me in every step along the way and were always available when I needed them. I highly recommend them to anyone looking for career advice and help landing the job they want."  Criminology/Psychology Major, University of Florida  
---
College & Graduate Program Application Guidance:
Every student who we've worked with has been accepted into the university and program of their choice!  
Essay Writing:
Carol puts her journalism major to good use by guiding high school seniors and college graduate school hopefuls to write winning college/specialty program entrance essays.
Price: $100/hour
Interview Coaching for Selective Education Programs:
Applying to Med School, Law School, Physician Assistant School or another specialty program at the high school, college or grad school level?  We prepare you to be an exceptional candidate.  
Price: $100/hour OR $500/month
"Careerzing helped me in getting into the Physician's Assistant program at my TOP CHOICE SCHOOL within the first round of applications! Carol & Benton helped me with my CAPSA application and helped me edit my personal statement (which needed a lot of work). Their coaching helped me land an interview with two different programs. They made me feel confident and prepared for the interview process and I know it showed. Carol & Benton worked great together bouncing ideas off each other. It really helped me to hear different opinions on whatever we were discussing. I am forever grateful and am looking foward to using their services when I apply to my first PA job!"     
Have questions? Contact us for a FREE consultation.
---