CareerZing enables you to evaluate yourself and the universe of career possibilities around you. We link you directly with individuals in the fields that interest you so you can find the one that best suits your personality, skills, interests and passions. This site is a community where you get answers to questions that are important to you. In many respects, it is YOU who directs the content of the site. Our philosophy: The foundation for career success is like a three-legged stool
Finding a career you are passionate about
Finding a career that you have a high aptitude for
Finding a career that will provide you enough income to lead the lifestyle of your choice.
If you have all three you will never feel like you've work a day in your life. This site was developed by Carol Horner and J. Benton Howie. After almost 50 years of combined experience counseling people through their careers, we recognize that despite the knowledge we possess, the real experts are the people who successfully practice their professions each and every day.
---
More About Us: Our Bios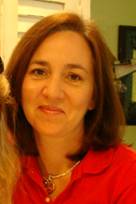 Carol Horner, Co-Creator & Principal
Carol Horner is a human resources consultant with over 25 years of experience in international business working in corporations such as Siemens and RCA, with Florida Atlantic University and with a variety of small businesses.
Carol has traveled throughout the U.S. and abroad hiring professionals in a wide range of fields. Her recruitment work involved candidate screening, interviewing and selection. She has extensive experience in staffing event planning requiring knowledge of etiquette and protocol in various cultural settings. She has provided expert advice to executive management regarding corporate programs in professional development, communication plans, immigration, compensation, team building, and performance appraisal. Carol has also counseled thousands of professionals throughout their career journeys.
Carol has a Bachelors of Science degree in Journalism and Communications from the University of Florida with minors in business and psychology. In addition to her consulting and corporate work, Carol has written articles on careers for both print and web media.
Carol lives in Boca Raton, Florida with her husband, Neal. Their daughter is a Chemical Engineering student at the University of Florida, and their son is a Civil Engineering student at Georgia Tech.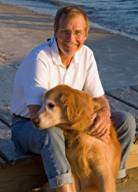 J. Benton Howie, Co-Creator & Principal
Benton is a career management and human resource consultant with over 35 years of professional experience in Shipbuilding, International Oil Exploration Equipment Design and Project Management, and International Telecommunications. He recently retired from Siemens, LLC where he was Director of Human Resources and Staffing. He is a nationally recognized expert in strategic staffing, contract labor, staffing immigration, and career management and has managed the recruiting of over 30,000 employees during his career. Benton's last assignment with Siemens was to represent Siemens global businesses as a member of the Siemens/Nokia joint venture integration team. He has extensive international experience. In addition to being the co-founder of Careerzing, he is the principal of The Career Management Team, LLC., a career management consulting organization. Benton lives in Boca Raton, Fl with his wife who is a retired Florida school teacher.
---