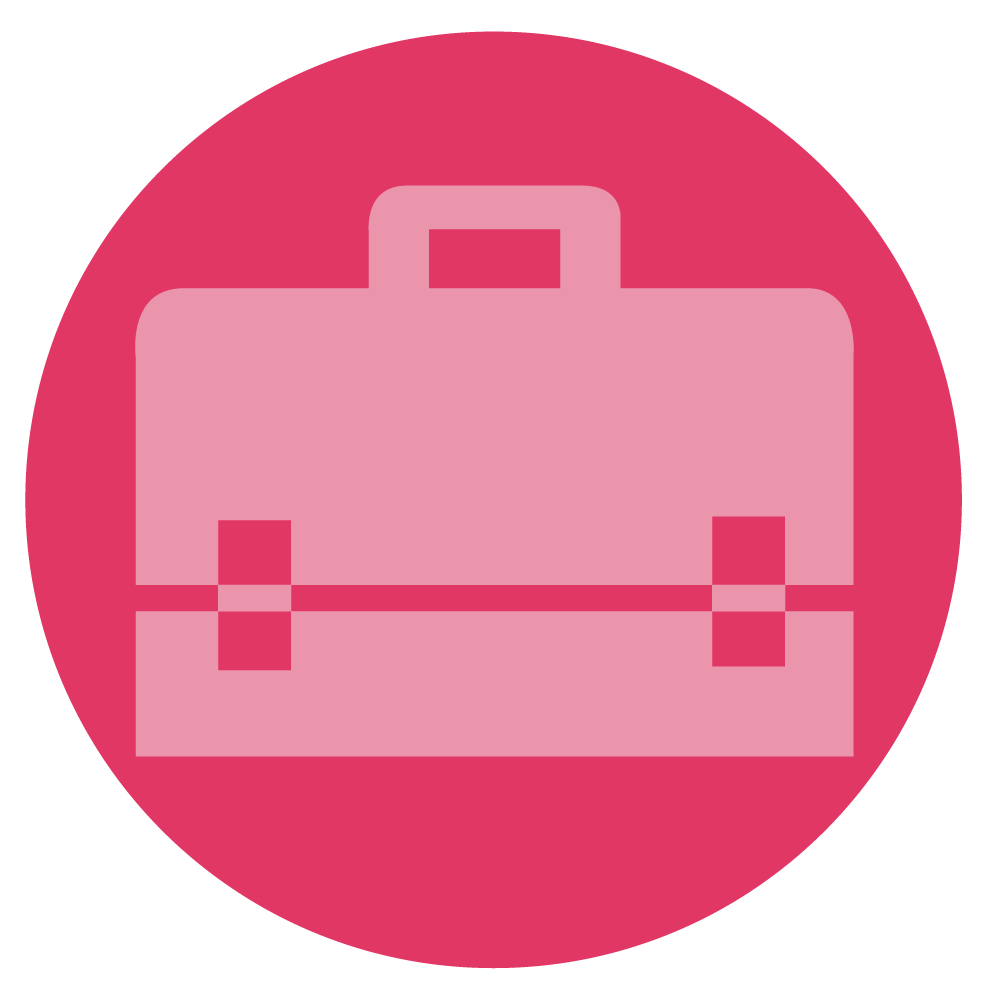 ---
---
Career Exploration:
Are you…
Re-entering the workforce?
Changing careers?
Still wondering what you want to be when you grow up?  
We help you discover the answer.  Identify your interests, skills, success, personality, work life preferences and experience.  With our extensive experience hiring and working with professionals across all fields, we apply highly creative thought to your future.
Price: $350 (Total consulting time: 3 hours)
Have questions? Contact us for a FREE consultation.
"Considering a second career after running my own business for 30 years was a bit intimidating. During my first consultation with Carol Horner she asked all the right questions to gather information about who I am, what I can do, and most importantly, what I would love to do. She then, skillfully narrowed it all down and suggested career opportunities that I hadn't even considered but that truly sparked my interest. She also outlined very specific steps to begin my search. Her assessment and assisstance has provided me with great perspective and a personal confidence to move forward. Carol is smart, knowledgeable and genuine. I would recommend her and the team at CareerZing to anyone at any age." J.C., Boca Raton, FL     
---
Resume & Cover Letters:
We've spent hundreds of days, nights and weekends poring over resumes & cover letters to find the best job candidates. Recruiters spend less than 20 seconds on a resume. We were those recruiters.  Bottom line: we know how to get your resume & cover letter the attention it deserves. We work with you to develop a resume (or re-write your current one) that will help get you the interview.
Complete our Resume Questionnaire and send us a copy of your current resume to get started.  
Price: For critique only: $75; For development: Starting at $350 (depending on complexity and your experience level).
Have questions? Contact us for a FREE consultation.
---
Job Search Coaching:
Are you a new graduate or professional actively looking for a job?  We provide assistance via face-to-face, email, telephone or Skype.  
Identify viable job openings in your field and geographic preferences.
Create or improve your resume, cover letter, LinkedIn profile and other marketing tools.
Build your network both personally and virtually.
Get interview preparation and coaching.
Get our help with interview scheduling, salary offer negotiation, interview follow up.
We're here for status checks along the way.
We are "on call" for you.
Our focus is the career fulfillment and welfare of our clients. We help individuals level the playing field by using our over sixty years of multinational and multi-industry experience in human resources. We are always a phone call, text message or email away. 
Pricing:
Monthly retainer: $500/month
As you need us: $100/hour
Have questions? Contact us for a FREE consultation.
"Benton and Carol were tremendously helpful in every aspect of my job search. With their human resources experience, they have an unmatched pool of knowledge to draw from and it shows from the first second you speak with them. They used this expertise to narrow down what I wanted in my career and maximized my resume's readability for today's computerized application process. They helped me formulate my online profile to gain the best exposure and conducted pre-interview coaching as well as post-offer advice. They gave me the tools, guidance and confidence to attack my job search efficiently and professionally.  I would not be in the position I am in now without them.  I cannot recommend them highly enough." S.K., Aerospace Design Engineer
"Thank goodness for you two! My phone rang and I found myself in an on-the-spot interview! Just a few days before, I applied for a sales apprentice position with a major company and 48 hours later I got the call for an interview. After the initial shock I channeled my warehouse of questions and answers I practiced with you and must have done something right because 45 minutes later I was called in for a personal interview! Shortly after, I landed the job and am so happy!"  C.L. UF BioChemistry Graduate
"I am so pleased with the ideas and guidance you presented to improve my resume. Clearly my resume has been holding me back! Maybe now doors will open. I am also very excited about how you changed my cover letter.  It is the best cover letter I've presented for a job application." IT professional 
"Carol & Benton were extremely helpful in my job search. They had great ideas on how to improve my resume, provided me with tips on how to maximize the benefits of LinkedIn and helped me modify my cover letter. They were attentive and had new ideas I never would have thought of on how to go about my job search. I would recommend their services to anyone who is looking for a job."  J.M., Nursing School Graduate 
---
Active Career Consulting:
Capture a career opportunity.
Manage your manager.
Prepare for a career change or advancement.
Successfully navigate corporate politics.
Career damage control
Don't attempt these life/career-changing endeavours without us!  When you face an array of managers, HR professionals, lawyers, and consultants sitting across the table from you, you will have CareerZing in your corner.  Don't be afraid if you don't know the company's play book.  We wrote the book and know all the ins and outs on how to positively impact your position.  Don't go into that room alone.
Pricing:
Monthly retainer: $500/month
As you need us: $100/hour
Have questions? Contact us for a FREE consultation.
---
   "You were a tremendous help to me concerning a decision that was taking me months to ponder. You helped me get to the root of the issue and make the right decision in less than 24 hours! " M.R. Tennis Professional and Instructor 
---
Job Opportunity Development:
For active job seekers who want targeted help finding a job match. Using our 60+ collective years of experience and networking we will identify and prospect active job opportunities in your geographic preference.  
Think of us as your very own job search consultants who scour the job market and find job opportunities for you to pursue.  Then, we will help you present yourself in the most positive manner.  With our help...you can get a job.
Price: $750/month
Have questions? Contact us for a FREE consultation.
---
Your Job & Career Questions Answered:
Do you have a question about your career? Your job search?  Send us your question via email. We provide an answer based on our 60+ years of collective experience in industry hiring and managing professionals in all fields.  We love challenges!
$20/email dialogue addressing your issue
Have questions? Contact us for a FREE consultation.
---