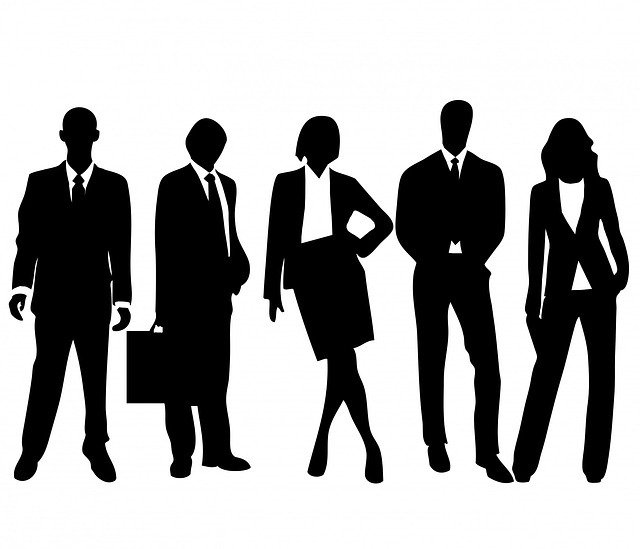 Rejoining the Workforce?
Dress to get that job!
It's time to shape up your wardrobe to show the best of what you offer to the workplace.
At this fabulous stage you bring maturity, confidence, organization, teamwork, and initiative. Let your attire convey these qualities in the interview.
Interviews present unique challenges. Hiring managers vary in age, background and taste. You are evaluated not only on how you interact with the interviewer but on how you'll be perceived by customers and competitors. Avoid the extreme or unconventional.
Keep it Classic: Your closet is full of sundresses, jeans, shorts and trendy looks. They got you through a school drop off - grocery run - dash to soccer practice day. Don't transition these pieces to the interview. Invest in classic wardrobe builders: a dark, tailored suit, a black pencil skirt, modern blazers - one solid color, one plaid or tweed. Couple with simple tops - white and jewel toned. If you have these pieces from your previous work stint - incorporate them provided they look fresh, fit well and are in style.
Shoe Sense: My pet peeve is flip flops or backless shoes in the workplace. Save those for lunch with the girls. Wear a basic pump or sling back shoe.
Don't go too high: High-heels pair well with interview suits. But avoid extreme heels or platforms. There is a thin line between professional and cocktail.
Pantyhose?: For the interview, wear pantyhose. Thinking they went out of style with WWII? Incorrect! College admissions officers instruct female candidates to wear them in interviews. Even if the company's dress code is casual, wear panty hose. A suit does not look finished without them. Fear looking dowdy? Choose the sheerest, closest match to your skin.
Skirt length: Remember television's Allie McBeal? She was famous for her long, thin legs thanks to her micro-mini suit skirts. When the series began, women flocked to tailors requesting a 6-inch snip of the hem. Big mistake. This is show biz, folks. Allie would have raised employer's eyebrows. Skirts should be no shorter than an inch above the knee. Factor the hem hike when seated.
Going sleeveless: Michelle Obama made sleeveless an office mainstay. Toned arms and clean skin tone are pre-requisites. The trick is full coverage. Avoid cutaway, halter or heaven-forbid, strapless! Sleeveless paired with a blazer or power cardigan for chilly meeting rooms gets you, fashionably, through the day.
Age appropriate!: When super model Beverly Johnson was 40+, she was approached by a 20-ish man after he saw her from behind in tight jeans on her youthful figure. When she turned and he saw that her lovely, mature face didn't match her taut fanny, he offered a scarlet-faced "excuse me, ma'am!". She thought, "why do I want to look 18?" Many of us pass for 18 - a message of youthful energy, but showing maturity on the job is good. Your clothes must convey this with classic looks - best if impeccably fitted. Buy larger sizes and tailor to your shape. Proper sleeve length is an overlooked detail yet noticed by the most casual observer.
Just look expensive: Stores like Target make professional dressing affordable. Sale shopping at malls are another option for wardrobe starters. Pay attention to fabric quality, seam stitching and hems. Garments must stand up to the rigors of your day without making you look like an unmade bed.
Accessorize with caution: Color or bling livens an outfit but going overboard can distract from impressing interviewers. Use the Marilyn Monroe test: After dressing, walk 5 paces from a full length mirror. Turn around. If anything visually jumps out, remove it or tone it down - including hair or makeup.
Finish your look:
* While at home, you may have favored flowing hair. It's time for a professional re-do. Tame that mane into a neat bob. If you keep hair longer, think Kate Middleton - conditioned, styled. Stay with conventional color or soft highlights.
* Makeup - light and clean.
* Fragrance - barely detectable. Interviewers might be sensitive to even the lightest perfumes.
* Nails - modest length with neutral color. Extreme nail length will scare employers from putting you in front of a computer!
Now dress to get that job:
* Dark, tailored two-piece suit
* Simple top that lays flat under the jacket
* Pantyhose
* Medium-high pump or sling back shoe
* Low-key jewelry
* Brief case or understated handbag
* Clean, neat hair
* Light makeup
* No perfume